In the beginning, there was a game.
Previously on the other page, I have already talked about my activities to work experiences. But, here I will go more casual to talk about what I love and like (and maybe some of my dreams). So to start off, as what website content might tell you, I'm a pop-culture enthusiast who loves games and Japanese pop culture.
But where does it start? To be quite honest, I don't really remember why suddenly I love these things, to be honest, in the past I wanted to be a veterinarian, but then realized that being a Vet is a huge responsibility, because I need to ensure someone else life. Being a little kid, I was scared because I don't want to see a sad face, hence I started to distract myself more by playing games and surfing the internet. During this early days, I was immersed with a game like Pokemon, Digimon, Spore, The Sims, and Simcity. Playing games helped me to get calmer and release my stress.
Later on, I started to see and watch more anime routinely, previously I just watched on Indonesian TV, but after I watched cable TV, I found that there is a lot of anime (more than just Naruto, Pokemon, and Digimon). Hence I started to dig more and enjoy it very well, and the rest is history.
To become more than a pop culture consumer.
Time flies and I have passed my childhood to become a teenager. Intrigued by many games and anime that I watch, I started to wonder, can I be more involved in the creative industry? And be part of it? From that questions, I started to continue my studies and passion in this field, especially to become a game producer. I don't quite have a great technical programming, great music knowledge, or a touch of arts.
But I'm willing to learn all of it so that I could be a great producer, a great producer for me is the person who know other person task and can help them enjoy what they're great at. Also being a producer means I can enjoy a lot's of things in the game industry at the same time, from the scratch to the live product. Becoming more than a consumer is what I dreams of, why? Being able to do behind the scene and to create a game that will bring smile to many people is what I aim for. You may see more of my liking from game to anime on my favorite things below, hopefully we can interact more with our liking ~
Here are my top 6 favorite games of all time that makes me enjoy playing games up until this point, does one of the games below ring a bell with you? If yes feel free to discuss with me, I'd be happier to be talking this game with you
The first game that I play during my childhood and the memories from it still makes me remember the good old days. Pokemon holds a really special place for me and this game is the one that makes me wanted to become a part of the game industry.
One of the best games from Indonesian developers. Especially it really resonates with me who love a raising simulation game and a tribute to a similar game that I love which is Princess Maker.
What do I love? Idol, check. Japanese music, check. Cute character, check. Managing simulator, check. Idolm@ster combined all what I love about Japanese pop culture into one special game.
Ever wonder about the discovery of new things? And advancing from an early day? This Dungeon Role Playing Game is the perfect example of how a simple game of exploration can become the best way to spend my time during traveling.
Creating your own virtual life in a game? When I hear that, I immediately want to play this game. This game has placed an unique place in my heart because I really love the wacky and in-depth things that this game has to offer.
Just one more turn... Oh, f*ck it's already 12 PM! Hahahaha that's what I always think, but the immersive experiences in managing everything on a macro level is on of a kind, it makes me feels challenged (especially when the AI is to strong, curse you g*ndhi).
There are many games that I haven't try it up until this point, because of that I wanted to see many new games and try them on my own if you have any game recommendations kindly inform me as well
Dreaming big in the creative industry.
My biggest dream is to be part of the global creative industry in which I dream to be able to create an expansive IP for all kinds of product.
It might be hard, but step by steps, I will try my best to learn and to execute the dream.
Let's also talk other than my dream. Enjoying many pop cultures from games to anime is what I love to do in my spare time, seeking new experiences to be discussed or to be explored more as a product is the best way to enjoy that product. Most often when enjoying the product, especially for my favorite series. After I got the product (hopefully on the first day), I will spare my time a lot for that product by putting on my headphone and started to focus on that product till I get bored (hahahahaha). Often I forget that tomorrow I needed to do daily stuff again. But I think that's the best thing when I try to enjoy the creative product. Whether it's a game, anime, manga, light novel, and music, sometimes just enjoying it, makes me calmer and it showed me that there's still a lot of new stuff that will come in the near future again. It keeps me going to move forward to see other great works.
How about you? What do you do after getting your favorite product? Do you enjoy it till you forget about the time like me as well? XD 
Are you an anime lover as well? Below are my latest favorite anime, feel free to talk about anime with me, I'd be very happy to talk with you daily 😀
An anime about a time machines? Holy sign me up! I wanted to explore again my curiosity about time travel theory!
Studio TRIGGER great masterpiece! From the artstyle, fluid animation, to great but simple storytelling, it's all the best of TRIGGER that can offer to me up until this point!
I once loved a tokusatsu series, or the one that has a henshin scene, this one really captures what I love during my childhood but for more adult me. In which the main character becomes a cute loli character!
Who doesn't like food? I love food, of course, Japanese food is my favorite, Isekai Izakaya provides a glimpse of what you can enjoy at an Izakaya (it really makes me wanted to go to Japan in the future).
What are you going to do if you have a specialized club that covers your interest? Well, Genshiken capture what's the unique thing in pop culture, plus this anime encourage me to create a real club at my university.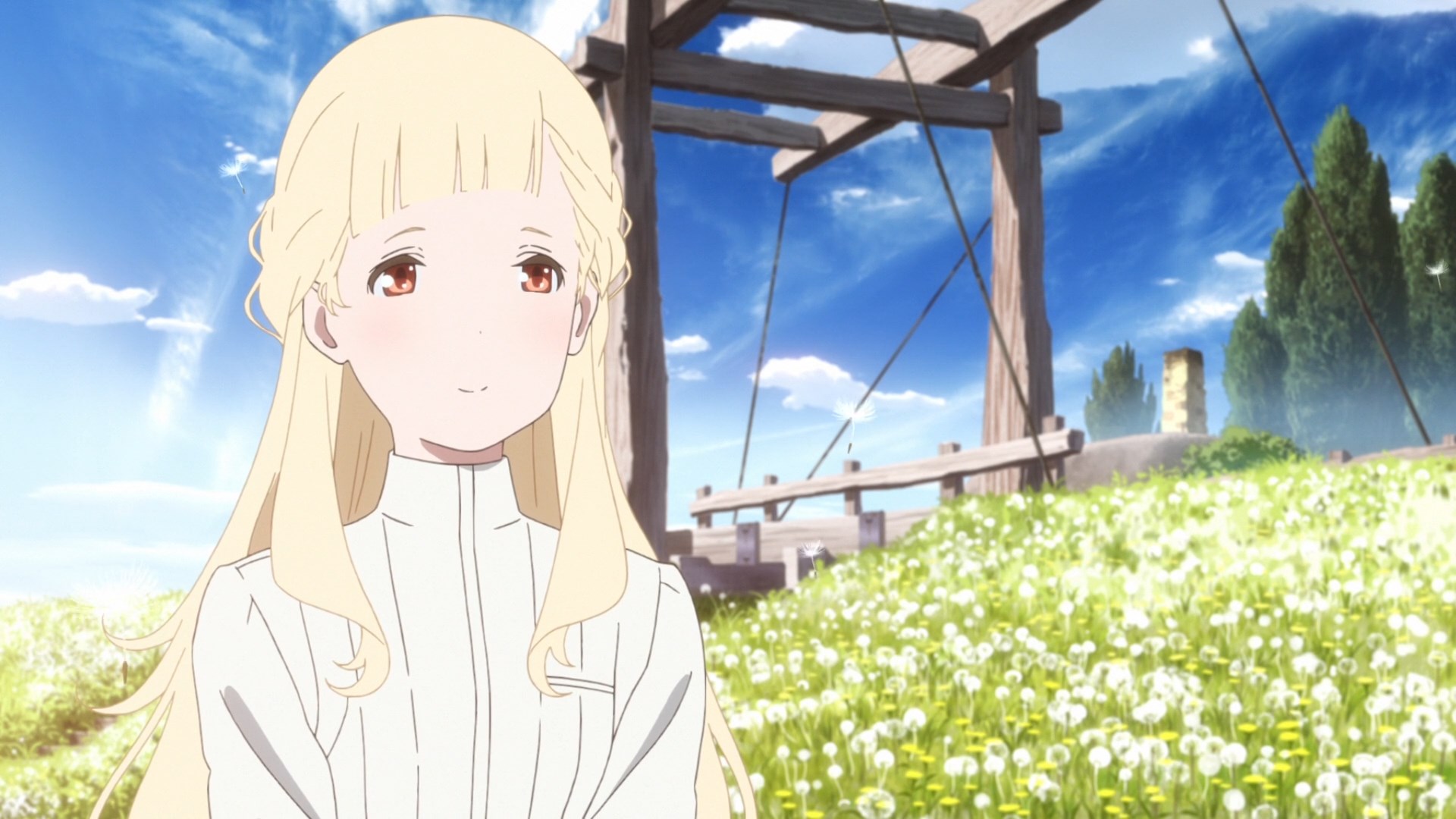 A very deep anime that made me cry from the bottom of my heart, a masterpiece that when I visit, it will still bring tears to my eyes because of me remembering my mother.
Also, bonus! Here's my favorite anime genre, hope your genre match what I watch.
There are many games that I haven't try it up until this point, because of that I wanted to see many new games and try them on my own if you have any game recommendations kindly inform me as well
Feel free to see my life from your end, hopefully, we can be friends and a new partner in the near future. For contacting me, kindly click the contact me or visit the "Connect with Me" page.